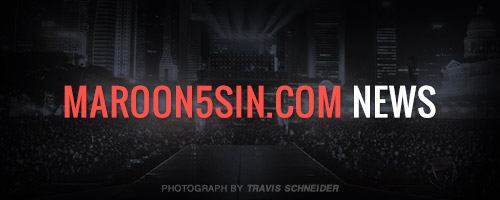 July 08, 2009
M5 Enter The Studios

Maroon 5 announced that they will be entering the studio this month with legendary producer, Robert John "Mutt" Lange for the follow-up of their multi-platinum album, It Won't Be Soon Before Long. The quintessential pop-rock producer helped shape blockbuster albums for acts like AC/DC, Def Leppard, Bryan Adams, The Cars, Shania Twain and Foreigner. As a producer, his albums have sold an astounding 110 million records in the US alone, and he also has received six Diamond Awards for his work &151; an industry first for a producer.

S.I.N. CLUB HEADLINES
Mar 24, 2017

Maroon 5 will make a return visit to Latin America this Sept...

Feb 15, 2017

Today marks the first day that Maroon 5 fans can put themsel...

Dec 16, 2016

Maroon 5 will perform at Jazz Aspen Snowmass Experience, La...
view more
MAROON5.COM NEWS
AUG 14, 2017

AUG 11, 2017

AUG 3, 2017
view more