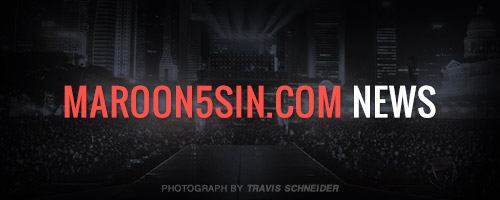 March 14, 2011
Maroon 5 to headline the Hollywood Bowl for the first time ever!
Maroon 5 will be playing the Hollywood Bowl in Los Angeles, on July 25th, with their summer touring partners, Train. An on-sale date is still to be determined and will be announced to S.I.N. members first. Check back soon!

JULY 25, 2011
Hollywood Bowl
Los Angeles, CA

ON SALE: TBD
S.I.N. CLUB HEADLINES
Mar 24, 2017

Maroon 5 will make a return visit to Latin America this Sept...

Feb 15, 2017

Today marks the first day that Maroon 5 fans can put themsel...

Dec 16, 2016

Maroon 5 will perform at Jazz Aspen Snowmass Experience, La...
view more
MAROON5.COM NEWS
AUG 14, 2017

AUG 11, 2017

AUG 3, 2017
view more