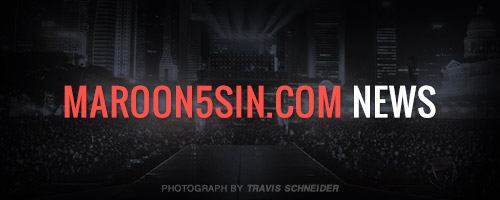 April 10, 2012
REVEALED: Overexposed album cover art




The new album cover art for

Overexposed

will be revealed on E! tonight @ 7pm ET, but members can get an early peak. Just click the thumbnail to view a large version of the

Overexposed

artwork. Maroon 5's new album comes out on June 26, 2012.

And be sure to tune in to

The Voice

on April 16, when Maroon 5 will debut their new single, "Pay Phone," featuring Wiz Khalifa. Set your DVRs for Monday, April 16 @ 8/7c on NBC.
S.I.N. CLUB HEADLINES
Sep 15, 2016

Don't miss Ernie Ball: Pursuit Of Tone, Friday, 9/1...

Jun 24, 2016

June 25 marks 14 years of Songs About Jane and to thank you,...

May 23, 2016

We are happy to confirm that Maroon 5 has confirmed four new...
view more