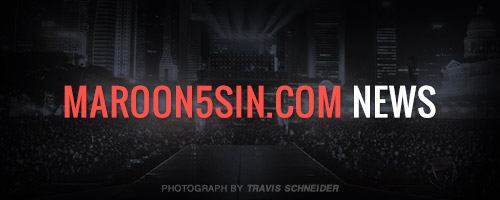 March 20, 2012
New photos added to the Gallery

We just received new photos of the band, taken during their sessions at the recording studio. Head to the

PHOTO GALLERY

to check out photos of the guys at work.
S.I.N. CLUB HEADLINES
Mar 24, 2017

Maroon 5 will make a return visit to Latin America this Sept...

Feb 15, 2017

Today marks the first day that Maroon 5 fans can put themsel...

Dec 16, 2016

Maroon 5 will perform at Jazz Aspen Snowmass Experience, La...
view more
MAROON5.COM NEWS
AUG 14, 2017

AUG 11, 2017

AUG 3, 2017
view more