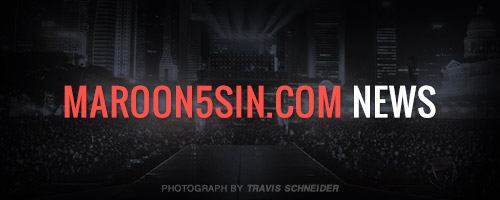 April 10, 2012
New single to debut on The Voice, April 16

Be sure to tune in to

The Voice

on April 16, when Maroon 5 will debut their new single, "Pay Phone," featuring Wiz Khalifa. Set your DVRs for Monday, April 16 @ 8/7c on NBC.
S.I.N. CLUB HEADLINES
Dec 16, 2016

Maroon 5 will perform at Jazz Aspen Snowmass Experience, La...

Sep 15, 2016

Don't miss Ernie Ball: Pursuit Of Tone, Friday, 9/1...

Jun 24, 2016

June 25 marks 14 years of Songs About Jane and to thank you,...
view more
MAROON5.COM NEWS
JAN 17, 2017

JAN 6, 2017

JAN 3, 2017
view more