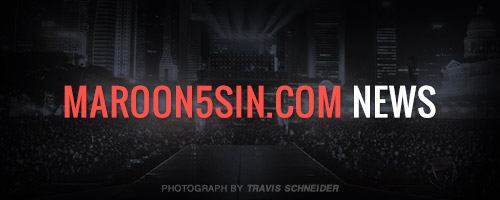 April 10, 2012
New single to debut on The Voice, April 16

Be sure to tune in to

The Voice

on April 16, when Maroon 5 will debut their new single, "Pay Phone," featuring Wiz Khalifa. Set your DVRs for Monday, April 16 @ 8/7c on NBC.
S.I.N. CLUB HEADLINES
Oct 20, 2017

Do you have what it takes to be Maroon 5's honorary 8th ...

Sep 25, 2017

Celerate the incoming New Year with Maroon 5 and fellow...

Mar 24, 2017

Maroon 5 will make a return visit to Latin America this Sept...
view more
MAROON5.COM NEWS
OCT 18, 2017

OCT 17, 2017

OCT 5, 2017
view more