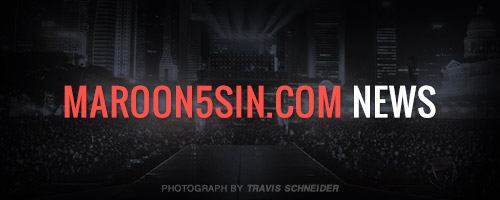 January 09, 2013
Maroon 5 receives Favorite Band at People's Choice Awards
Congratulations to Maroon 5 for being awarded the Favorite Band Award at the 2013 People's Choice Award ceremonies, held at the Nokia Theatre L.A. Live in Los Angeles.
S.I.N. CLUB HEADLINES
Feb 15, 2017

Today marks the first day that Maroon 5 fans can put themsel...

Dec 16, 2016

Maroon 5 will perform at Jazz Aspen Snowmass Experience, La...

Sep 15, 2016

Don't miss Ernie Ball: Pursuit Of Tone, Friday, 9/1...
view more
MAROON5.COM NEWS
FEB 23, 2017

FEB 23, 2017

FEB 22, 2017
view more