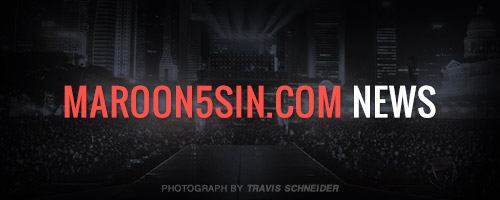 May 20, 2016
Canceled shows – Charlotte and Raleigh, North Carolina

We have announced that we will be canceling our upcoming shows in Charlotte and Raleigh, North Carolina because of the recent passage of the HB2 legislation. This was a difficult decision for us to make as a band. We don't want to penalize our fans in North Carolina by not performing for them, but in the end it comes down to what we feel is morally right as we feel everyone should be treated equally.

Tickets for the concerts scheduled to play Time Warner Cable Arena Charlotte on September 11 and PNC Arena in Raleigh on September 12 will be refunded at point of purchase. Tickets purchased online and by phone will be automatically refunded.

Stay tuned for new show dates, and of course, membership will have its benefits.

Refunds at Point of Purchase only. Internet & Phone orders will automatically be canceled & refunded.
S.I.N. CLUB HEADLINES
Apr 30, 2018

Maroon 5 announced a new show on their Red Pill Blues tour. ...

Oct 26, 2017

Maroon 5 is coming your way in 2018 with the Red Pill Blues ...

Oct 20, 2017

Do you have what it takes to be Maroon 5's honorary 8th ...
view more
MAROON5.COM NEWS
MAY 17, 2018

MAY 10, 2018

MAY 4, 2018
view more